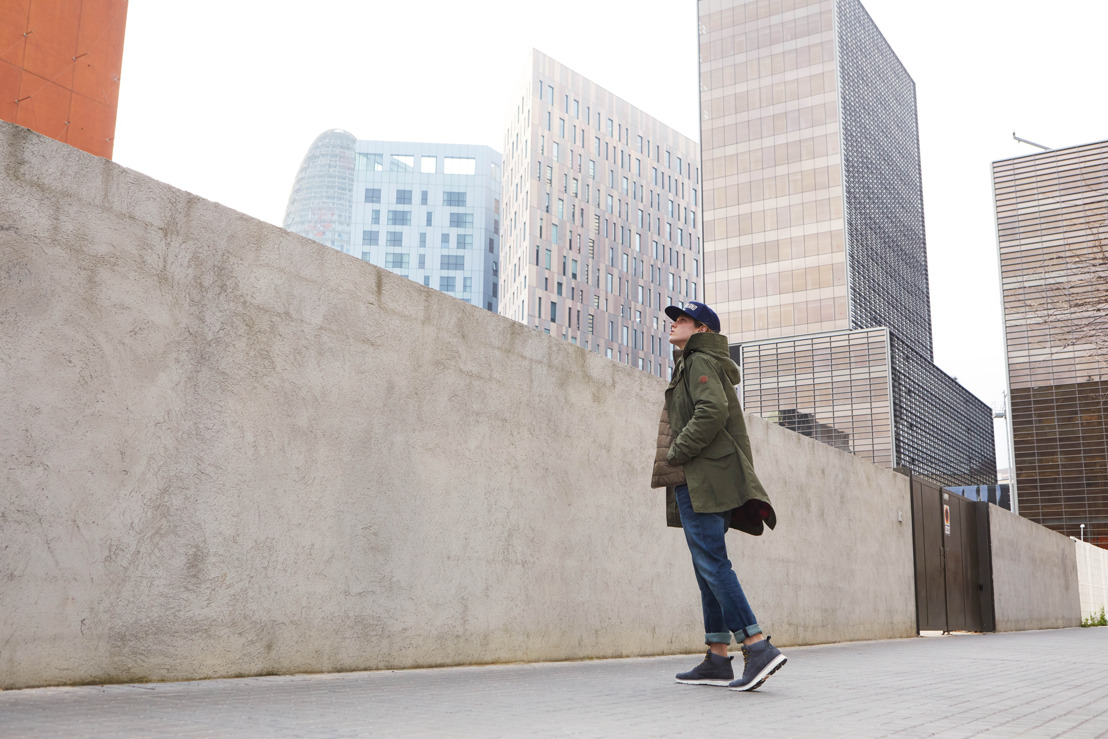 Timberland :: Sensorflex & 3-in-1
Adaptability gets double this season.
Timberland happily introduces a new team for FW 2017 with the Sensorflex Footwear range and the 3 in 1 layering system outwear collection. Created to stay cool together and get casual easier and more flexible, both have Timberland outdoor heritage by their side. A brand that means "Journey" and has its roots into American bold narrations, is now ready to carry its legendary spirit into urban environment.
The Sensorflex technology is flexibility translated for everyday casual purposes, anytime and everywhere, thanks to a three-layer outsole that always gives active cushioning and dynamic flex. Feet are constantly supported on any ground, whatever the conditions are.
The upper layer gives young "urban warriors" a never-ending comfy stability, required by those who never stop challenge city limits; a softer EVA middle layer doesn't get scared by any kind of surface to travel the city as a jungle, while the bottom outsole layer is specifically designed to flex according to every step and every walking personality. Versatile attitude comes with an extended range of new styles between shells and inners combining different and personalized outwear solutions. A call for creativity in outdoor casual that pairs with 3 in 1, the evolution of wear-ability made by Timberland to satisfy any need, serving any ambition and adapting to any context.
The city is fluid, a liquid always changing, that's why who lives it requires high-performative and ground-breaking garments.
Whenever things get warmer and moister, the 3 in 1 layering system is the ready-to-wear hype that makes everything easier, dryer and cooler. This is not the usual compatible technology: each piece is designed to be stylish on its own. There is no space for choosing between fashion, comfort and performance with 3 in 1, the perfect way to conquer the city with a trendy attitude. Quality refined and designed, Timberland layering system gets a jacket, a liner and a jacket + liner all in a single piece.
Every jacket goes with every liner, mood and weather: "mix, zip, match" is the contemporary manifesto for urban made of living, to follow with a creative and leading-edge approach.
Made for each other, Sensorflex and 3 in1 are available from September the 18th in different stores.
The city is moving, embrace the change with Timberland.